AC-6000
Description
AC-6000
High Performance Fingerprint / Card Terminal
This state of the art terminal embraces the latest technology
with a large color touch screen LCD,
embedded digital camera and extremely fast processor.
1.3 Mega Pixel Digital Camera
Records a digital image of each user
at the time of the transaction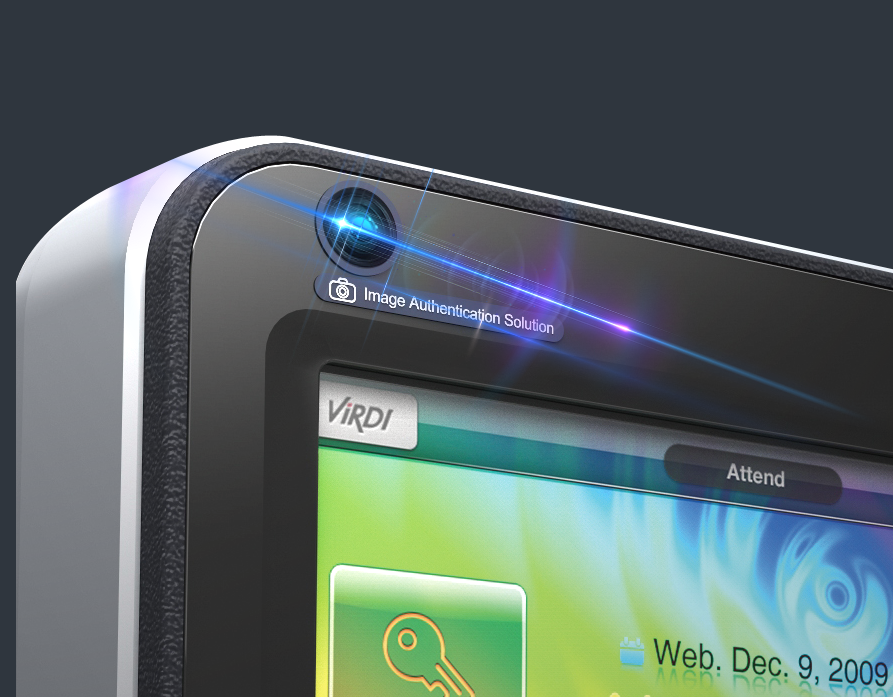 5 inch Color TFT Touch Screen
Intuitive UI , simplifies operation
User definable screen layout and background.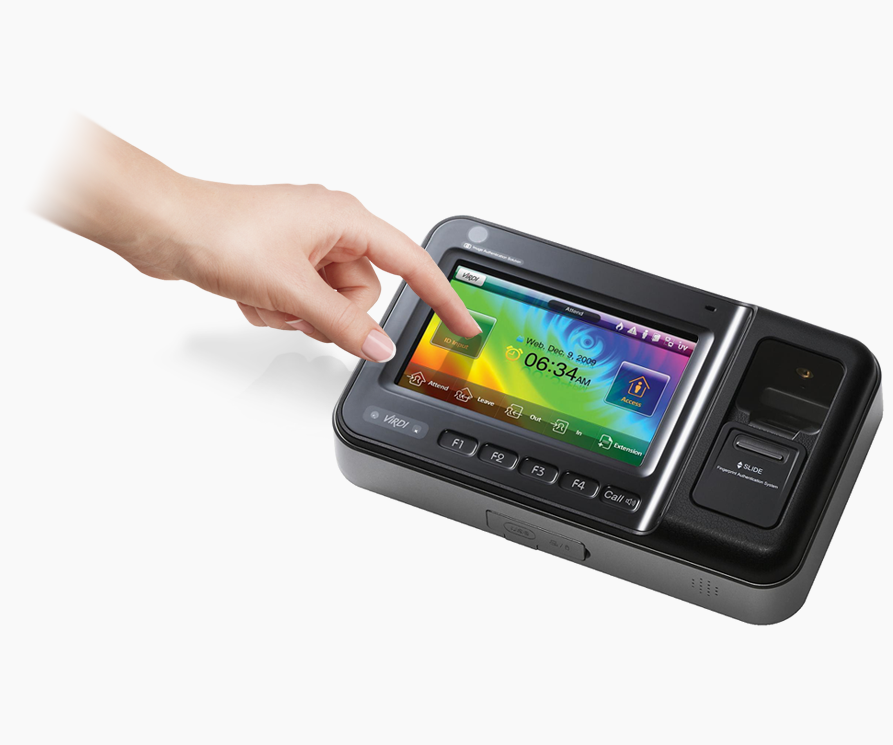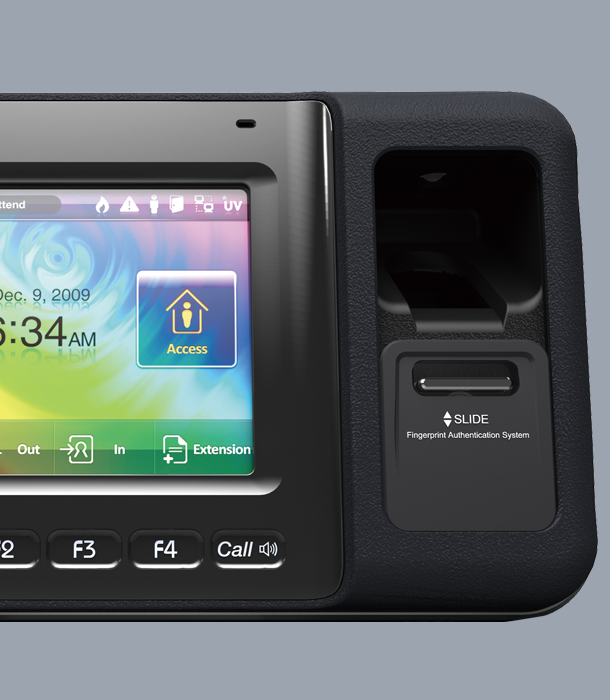 USB Memory
Transfers configuration settings, images, firmware
and transaction logs using a USB Memory Stick.
Proximity Sensor
Recognizes the approach of a
user and automatically turns on the
LCD and keypad. Reduces power consumption.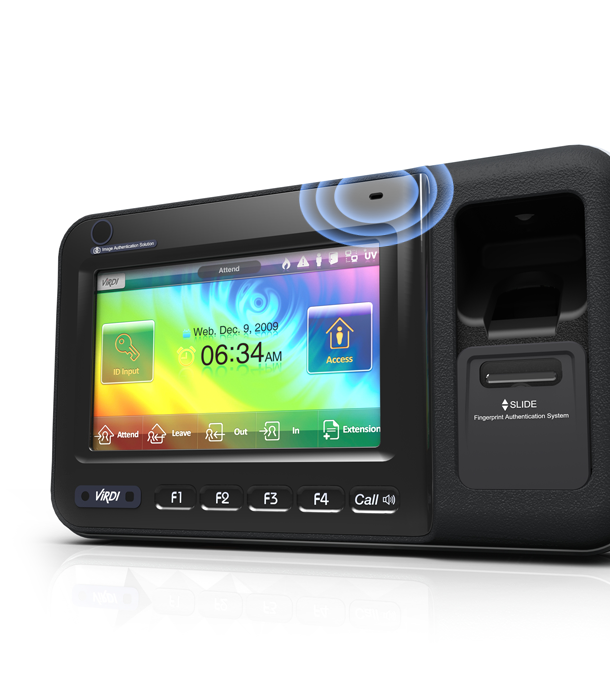 Specification
Detail Specification AC-6000
CPU
RISC 806MHz, 32bit CPU
Memory
256MB RAM 256MB FLASH Memory
LCD
5 inch color TFT Touch Screen
Max Users
100,000 (1:1)30,000 (1:N)
Power Consumption
12V, Max 800mA (9. 6W)
Communication
TCP/IP, Wiegand In/Out, RS485,
RS232, Wi-Fi (Optional)
Log Capacity
500,000
Dimension
198 x 120 x 40 mm
Certificates
KC, CE, FCC, RoHS
RFID Card Option
125KHz EM / 13. 56MHz Smart Card / Felica / HID Prox(optional) / HID iClass(optional)
Include: UPS Power Supply, Emergency Glass Breaker, Exit Switch.